Dongfang DF200GVA Falcon Jr. Go-Kart, 4-Stroke 168cc
Guaranteed Lowest Price
Lifetime Free Tech Support — Live Person
Guaranteed Parts Availability
1 Year Warranty
Call 434-532-8147
BDX is the only online seller, in the USA, with full parts and phone technical support for this type of vehicle. Read from others who purchased from our competition --  click here.  Read the full case for buying only from BDX -- click here.
Call and speak to a live person -- no automated phone system.
DESCRIPTION
JOIN OUR DONGFANG FACEBOOK GROUP
Children's buggy
168cc engine
Fully automatic transmission
Speed limiter.  You have the option of dialing the speed down to a crawl for safety and training purposes.
Remote kill switch.  From the comfort of your porch you can kill the engine with the press of a remote button if you see a child headed for danger.
A fully padded roll cage.
Pull start
38mph top speed
6in front and 7in rear rims
14in front and 16in rear tires
3.94in ground clearance
.95 gal fuel tank capacity
2 overhead spotlights
If you get this kart be sure to re-install the torque converter cover after replacing the belt.  Long hair can get caught in the torque converter and literally rip a child's scalp off.  ONLY get this vehicle if you will be diligent about re-installing the torque converter cover.  

The other option is to get a go-kart with a modern engine where all of this is encased inside of the engine.  Call if you have questions.
BENEFITS
This vehicle can come fully assembled or partially assembled -- see options. Partially assembled is the default.
PLEASE READ: CRITICAL SHIPPING INFORMATION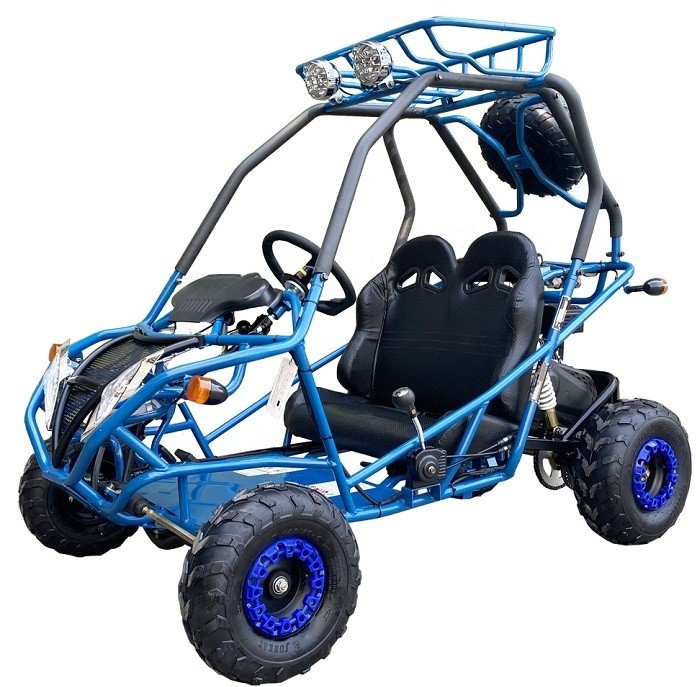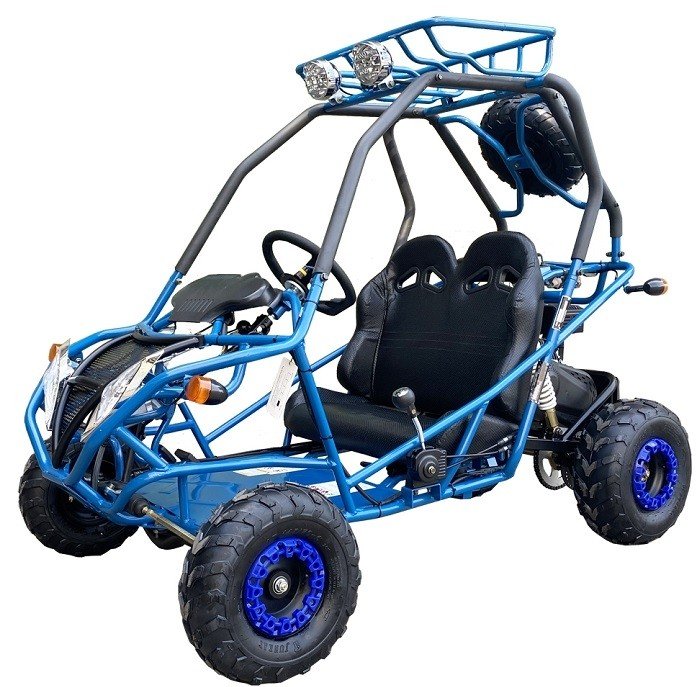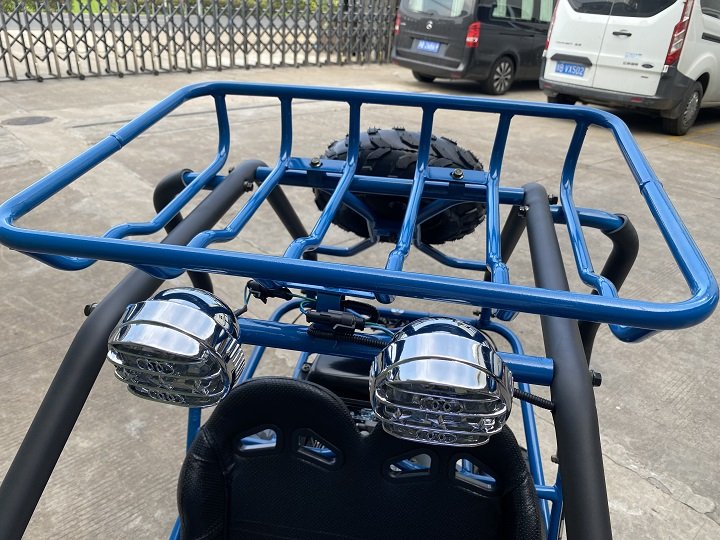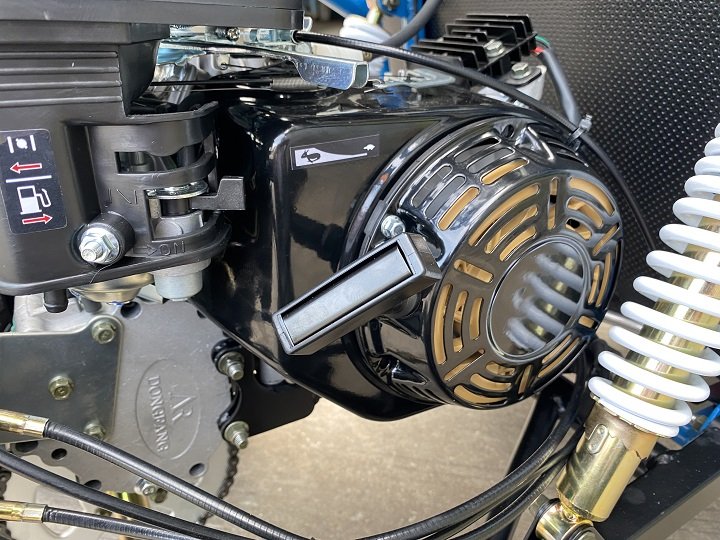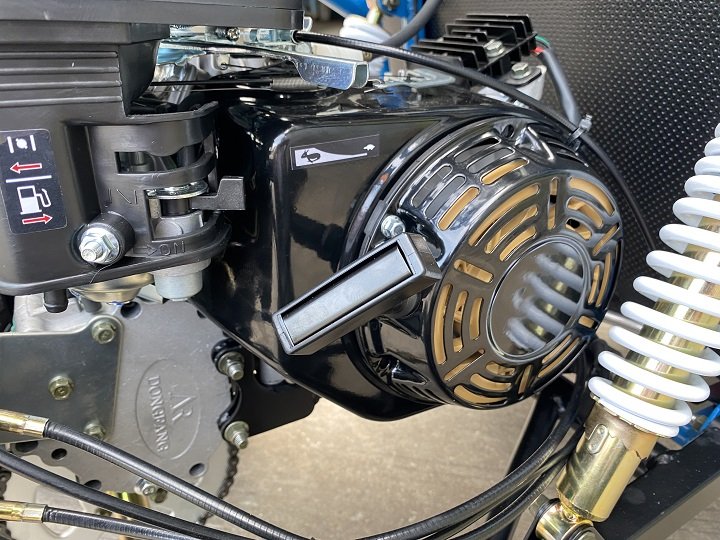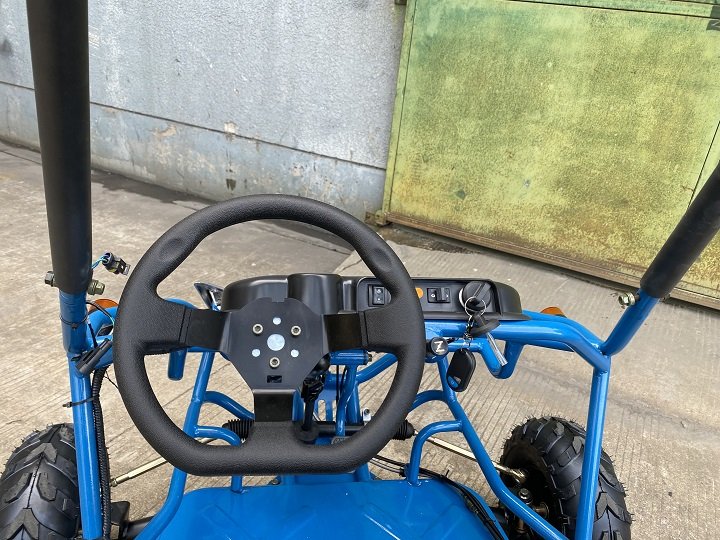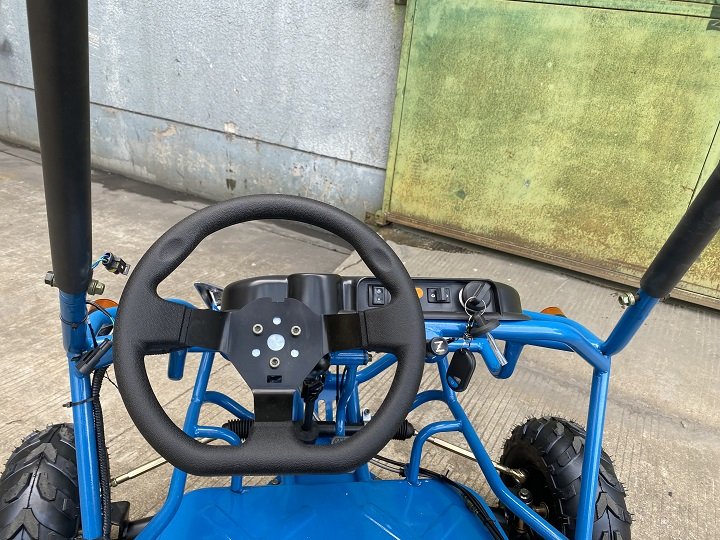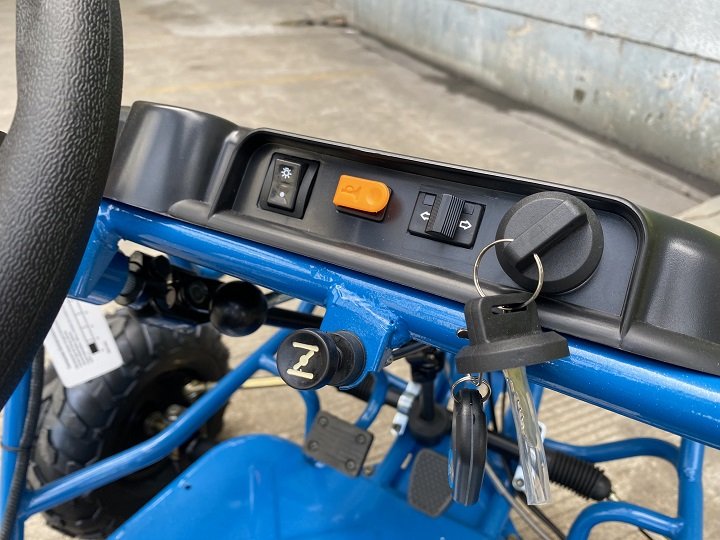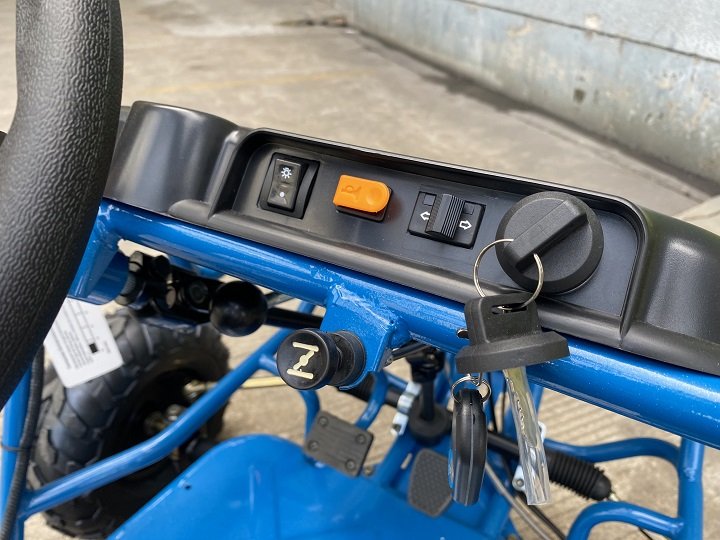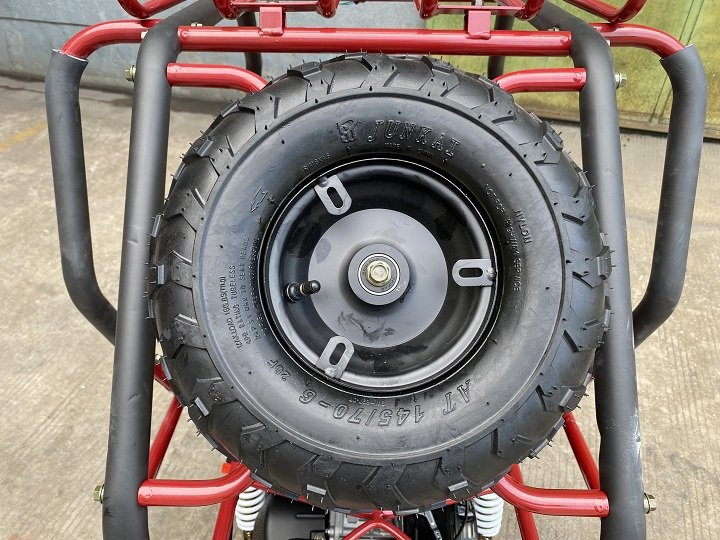 SPECIFICATIONS
Engine: Air cooled, Single cylinder,4 Stroke
Engine Type (ml): 168cc
Starter: Pull Start
Gear: Auto with Reverse
Transmission: Chain Drive
Driving wheel: Rear Wheel
Ignition: CDI
Max Power: 13.5
Max Torque: 10.5
Max Speed: Est 38+
Cooling System: Air-Cooled
Fuel Capacity: 0.95 gal
Frame: High Strength Steel
Ground Clearance: 3.94in
Wheelbase: 53.96in
Gear Shift Patten: F-N-R
Brakes Rear: Disc
Tires Front: 14.5x7-6
Tires Rear: 16x7-7
Rear Suspension: Adjustable Coil Over
Wheel Size: F6/R7
Weight Capacity: 375lbs
N.W.: 295lbs
G.W.: 374lbs
Overall Length: 67.72in
Overall Width: 45.67in
Overall Height: 51.97in
Distance from Seat back to Pedals: 27.56 ~ 33.46in