Linhai Woodsman 300 Adult Four Wheeler ATV 4x4
Guaranteed Lowest Price
Lifetime Free Tech Support — Live Person
Guaranteed Parts Availability
1 Year Warranty
Call 434-532-8147
Regular price
Sale
$5,499.99
Sale price
$4,599.00
This vehicle is in stock. Call us at 434-532-8146 for more information.
BDX is the only online seller, in the USA, with full parts and phone technical support for this type of vehicle. Read from others who purchased from our competition --  click here.  Read the full case for buying only from BDX -- click here.
Call and speak to a live person -- no automated phone system.
DESCRIPTION
The Economic Alternative to Polaris or CanAm
Introducing the powerful Woodsman 300 4X4 ATV with its 22HP PowerMax engine combined with independent front suspension. Off-roading never felt so good considering the fact that you get to keep $15,000 in your pocket. Sure you can get a CanAm or Polaris 500cc and spend about $20,000 but this baby is in the same class for under for $5,000.
Built rugged and ready for any terrain. This beast, of an ATV, comes with a rear mount for a ball hitch so its ready for work AND play! The front end has a 3000 lb winch that will come in handy countless times. Bring a friend along for the fun with a removable back rest for added comfort.
Powerful 22HP PowerMax Engine -- 257cc Engine
Full adult size ATV.
Front McPherson independent suspension
Fully automatic CVT transmission with reverse built within the engine case (F-N-R). 
Chrome Aluminum/Alloy Wheels
Shaft driven
3000 pound capacity winch
Rear ball hitch mount for towing
Powerful enough for a snow plow
Bluetooth speakers
BENEFITS
This vehicle can come fully assembled or partially assembled -- see options. Partially assembled is the default.
PLEASE READ: CRITICAL SHIPPING INFORMATION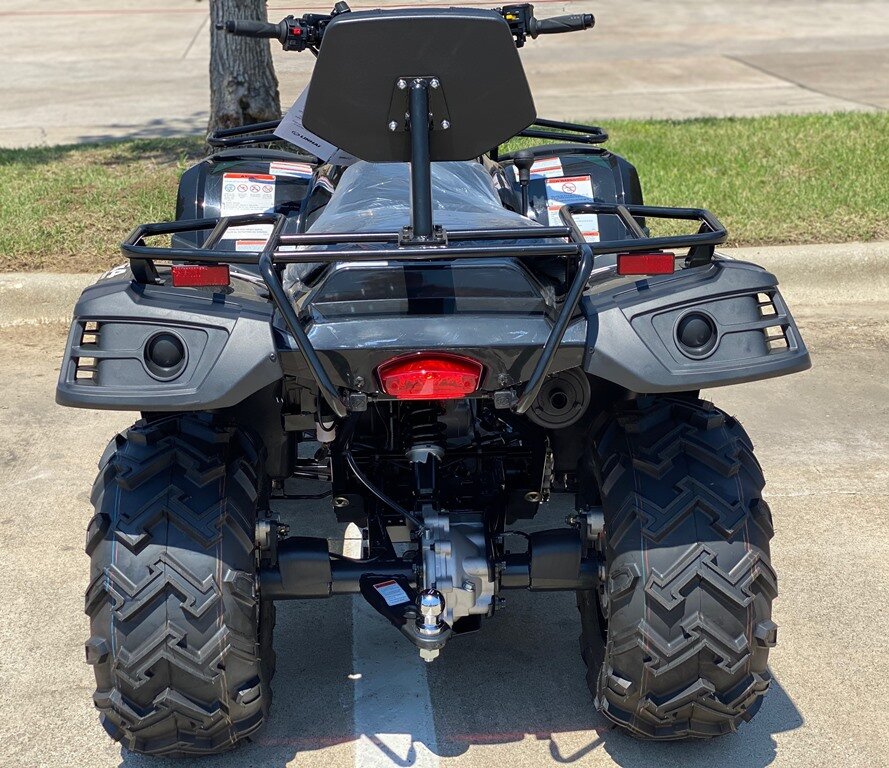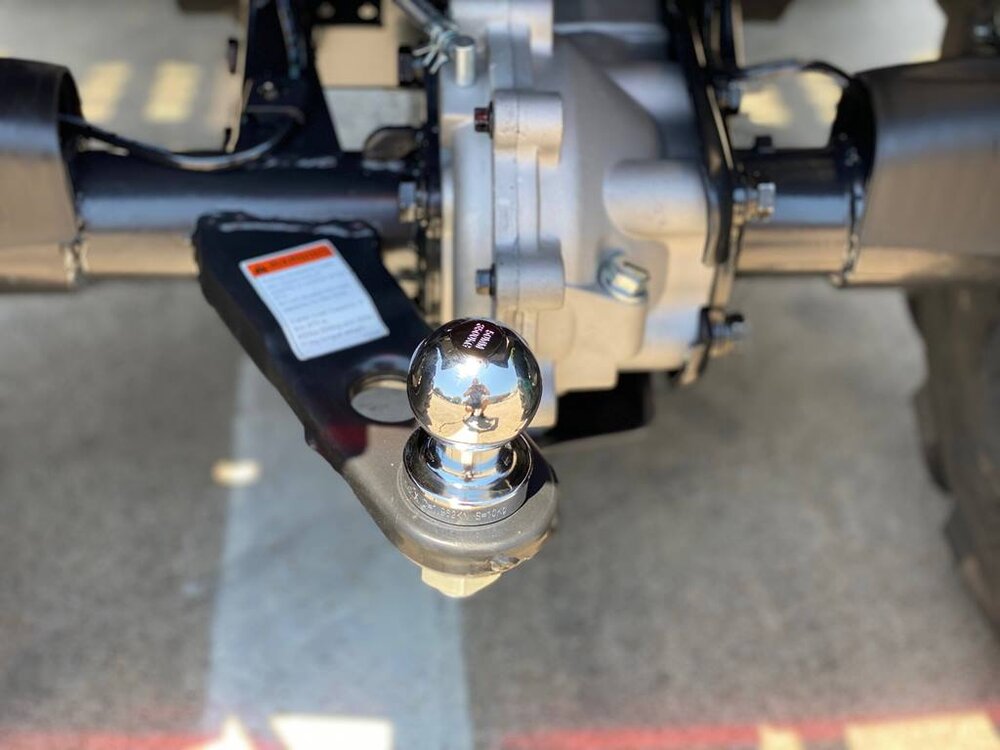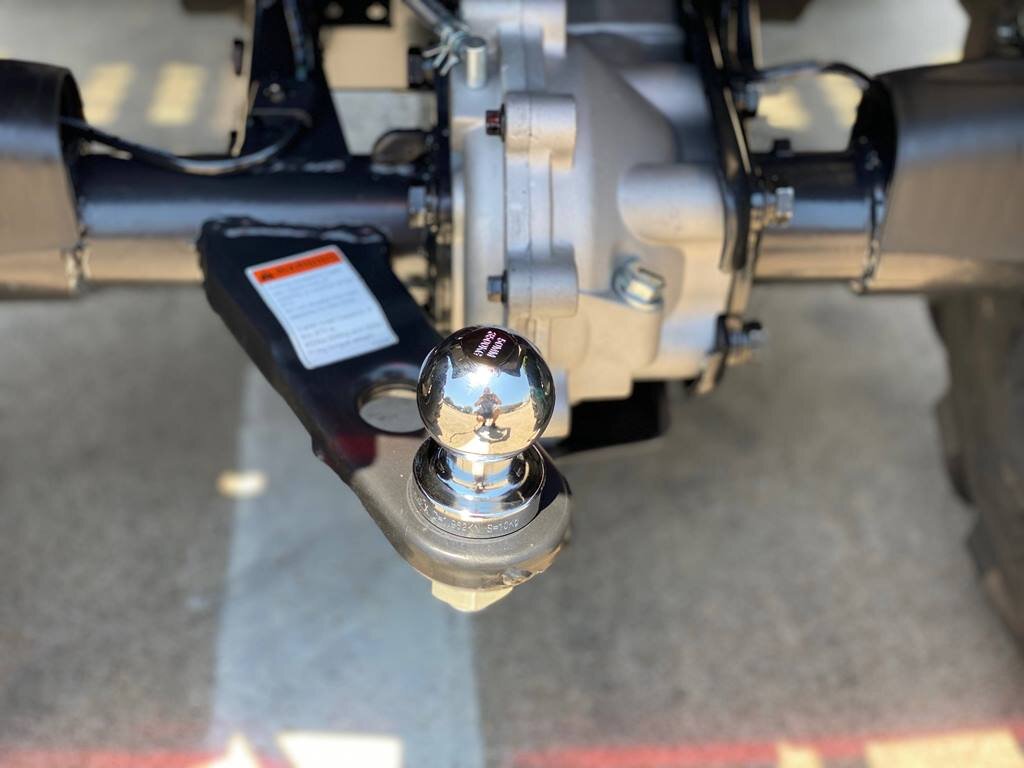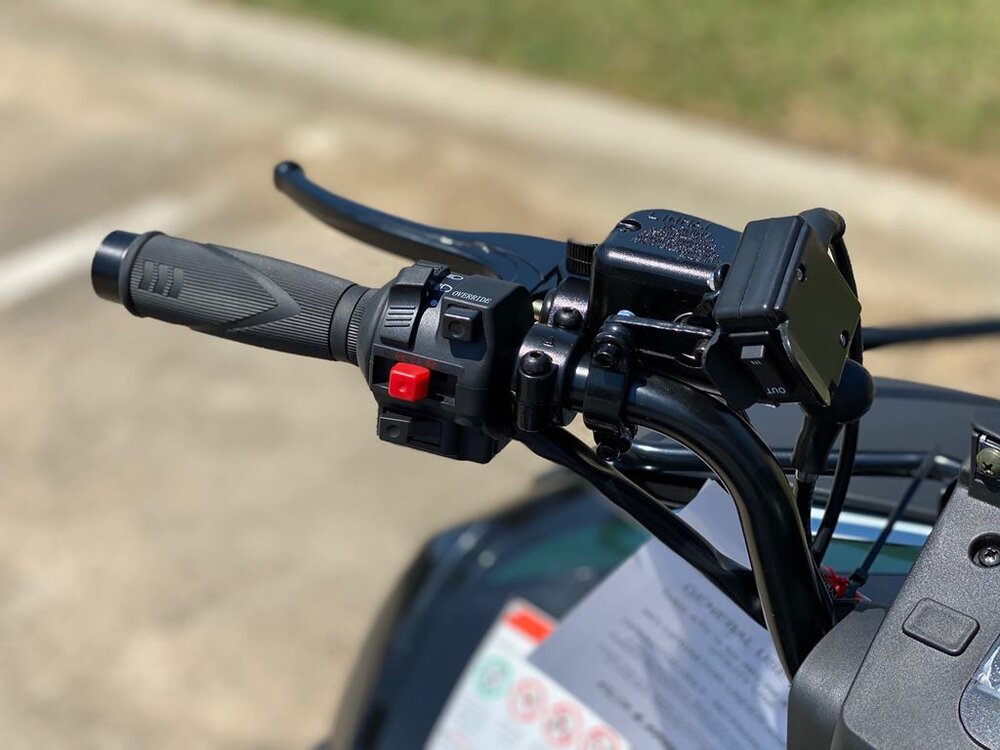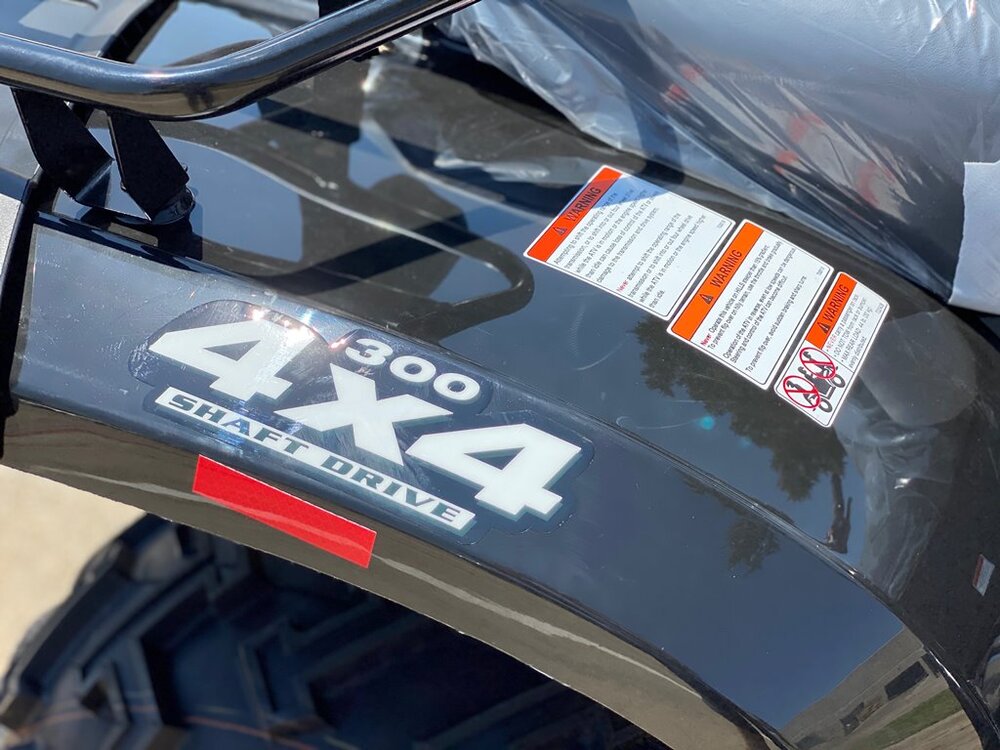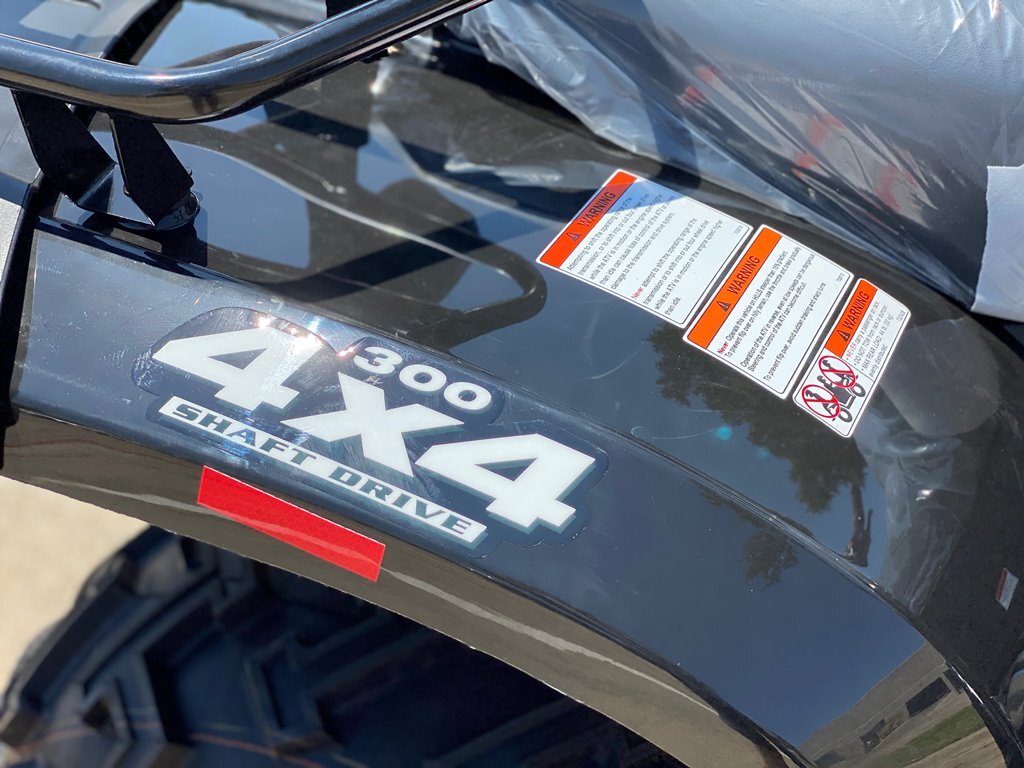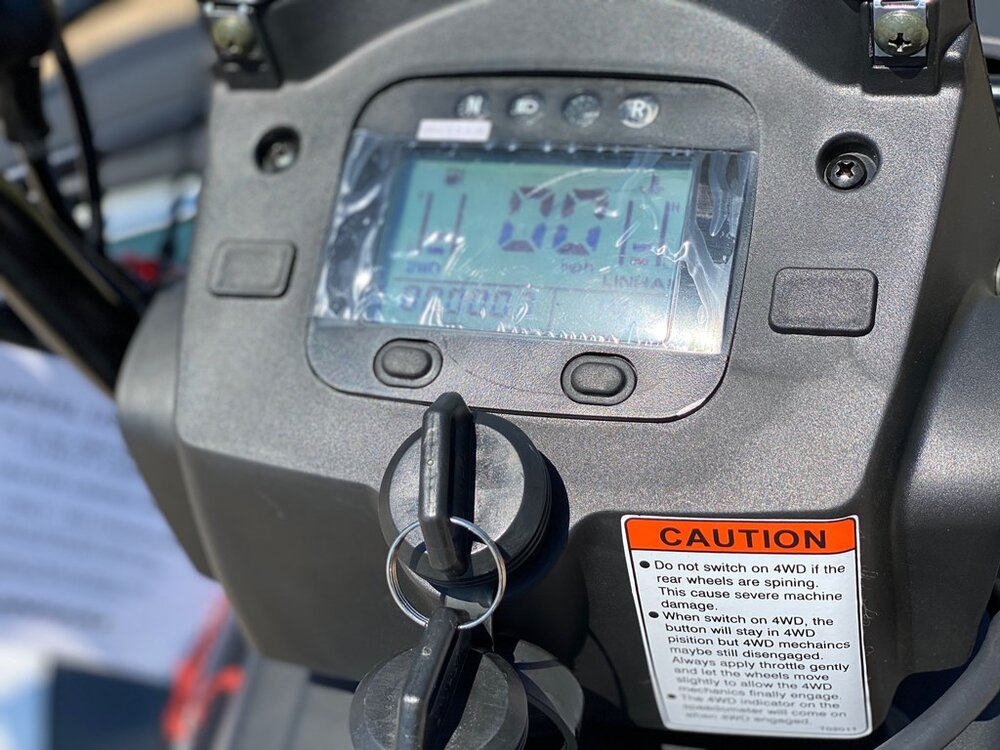 SPECIFICATIONS
Displacement: 257cc
Drive System Type: 2WD or 4WD
Ignition type: T.C.I
Start type: Electric
Maximum  power (Kw /r/min): 22 HP @ 6500 RPM
Maximum Torque (Nm /r/min): 14.8 lb-ft @ 5500 RPM
Overall Vehicle Size: (L x W x H) 83x46x 50 in
Ground Clearance (inch):  7.2 in
Wheelbase (inch): 51 in
Weight with full equipment: 618 lbs
Front / Rear Brakes: Two sides hydraulic disc
Parking Brake Front / Rear: hand brake, Foot brake
Chrome Aluminum/Alloy Wheels
Front Tires: AT24X8-12
Rear Tires: AT24X11-10
Front Suspension: McPherson independent suspension
Rear Suspension: Socket centering structure
Fuel Capacity: 3.8 gallons
Engine model: LH173MN
Engine Type: Carburetor, 4 Stroke, Single Cylinder, SOHC, Water Cooling
Bore & stroke: 2.85*2.63 in
Volumetric Compression Ratio: 10.3:1