Kinroad Explorer 150GK-2C Go-Kart, 1 Year Warranty - Adult Size
150cc GY6 Kinroad Explorer Mini-Full-Sized Go-Kart (150GK-2C)

Automatic GY6 engine with reverse with 


Though this is a full size go-kart it is on the small side.  Some adult riders like a more snug fit.  But most adults prefer more space. More BDX Straight Talk


This smaller size corners well and is a lot more snappy and fun than the larger full size heavier go-karts such as Kandi, Trailmaster, Dongfang, Hammerhead and other Kinroad buggies.


Fully automatic CVT transmission with reverse built within the engine case (F-N-R).  The efficient transmission system makes its 7.5HP engine perform more like a 12HP.


Comes in a box approximately 80% assembled.


The Explorer is built somewhat light duty buggy.  We dont recommend it if you plan on jumping or rough riding.  We have had to rebuild parts of the frames on some that we sold to some rough riding county boys.  More BDX straight talk.  More BDX Straight Talk



Easily up-gradable for more top end speed, low end torque and more raw horsepower.



Non LED head lights project further than the LED head lights.



We have been disappointed with the welding and paint jobs on some of these buggies.  Welds have looked cosmetically very bad.  And the paint job on one was very poor. If these thing matter to you then avoid this unit.




This buggy is priced right for the budget buyer but you will spend more time maintaining than the Dongfang line of more robust buggies. 

We are letting you know about the cosmetic issues with the Explorer upfront so that if you get one of these you were notified before purchasing.
Call to check color availability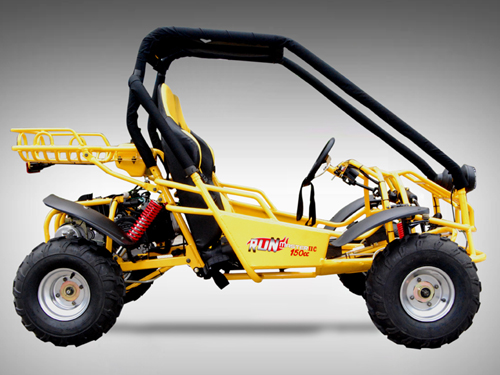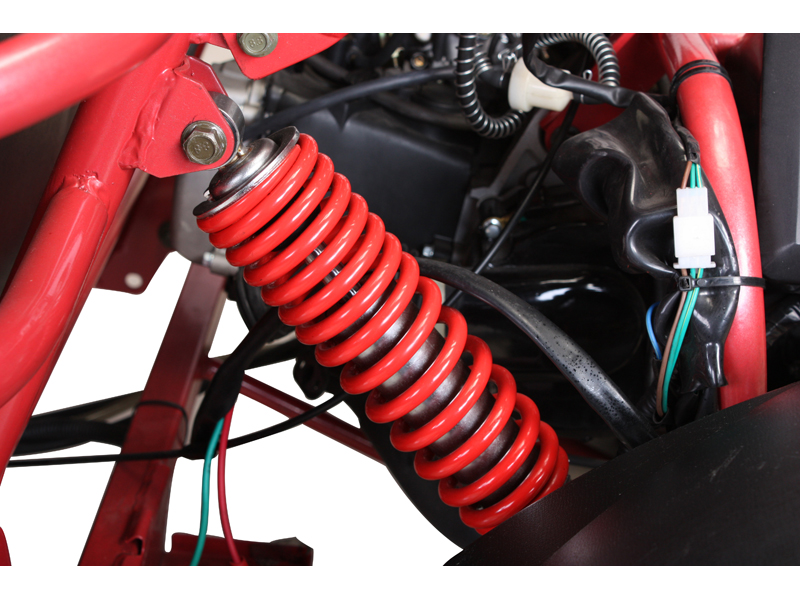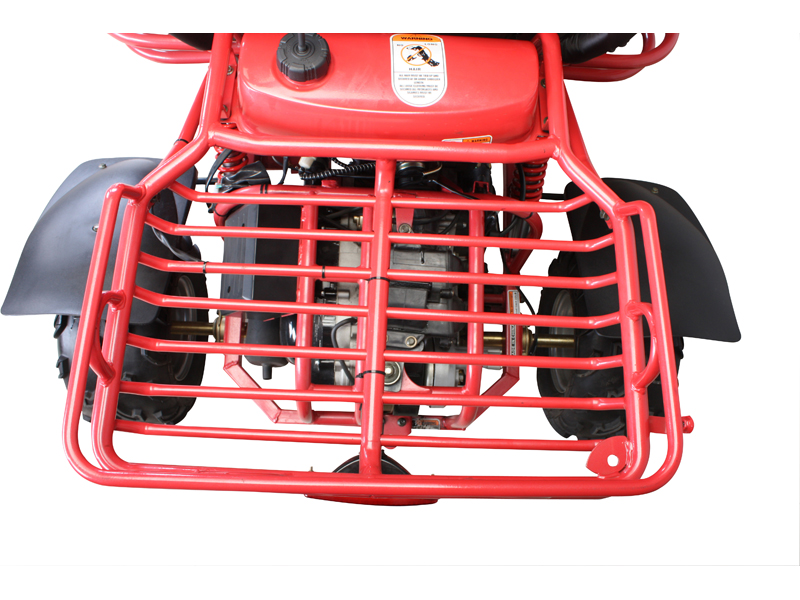 Specifications
Engine type: single cylinder 4-stroke

Displacement : 150cc

Cooling : Air cooled

Max horsepowe :8.05hp/7500r/min

Max torque : 8.3n.m/6000r/min

Bore*stroke : 2.26*2.28 inch

Max speed : 40 MPH

Climbing ability : ≥30°

Ignition : C.D.I

Starting system : Electric

Battery : 12V7A

Clutch : AUTOMATIC

Driveline: DOUBLE CHAIN-drive

Driving wheel : Rear wheel drive

Suspension,front/rear : Double arm-swing/ single arm

Brakes,front/rear : Disc

Brake operation : Hand +foot

Tires,front/rear : 19×7-8/18×9.50-8

Fuel capacity/type : 2.5gal

Weight,G.W./N.W : 550/484lbs

Max load : 330lbs

Wheelbase : 63inch

OA L*W*H : 91.7×58.2×58.2 inch

Height to seat : 17.7inch

Min ground clearance : 9.8inch


Shipping:
Free shipping to your nearest distribution center.  You will need to pick it up from there.  If you want it delivered to your house or business please call for a quote.  If you do NOT have a way to unload please let us know.  Typically a lift gate, for those who have no way to unload, cost around $75.
Free Shipping applies to lower 48 states (USA mainland - contiguous USA.

SHIPPING NOTICE:  There is a surcharge for certain areas and states due to excessive delivery cost to these states. These areas include: parts of New York state such as Long Island, Arizona, Colorado, Montana, Nevada, Oregon, Utah, Washington, and Wyoming.  Please call or email to get a quote for these states and areas.