ACE TH125 Tomahawk Children's ATV, 4-Stroke 125cc
Guaranteed Lowest Price
Lifetime Free Tech Support — Live Person
Guaranteed Parts Availability
1 Year Warranty
Call 434-532-8147
BDX is the only online seller, in the USA, with full parts and phone technical support for this type of vehicle. Read from others who purchased from our competition --  click here.  Read the full case for buying only from BDX -- click here.
Call and speak to a live person -- no automated phone system.
DESCRIPTION
Children's ATV
125cc engine
Remote kill switch.  From the comfort of your porch you can kill the engine with the press of a remote button if you see a child headed for danger.

Speed limiter.  You have the option of dialing the speed down to a crawl for safety and training purposes
BENEFITS
This vehicle can come fully assembled or partially assembled -- see options. Partially assembled is the default.
PLEASE READ: CRITICAL SHIPPING INFORMATION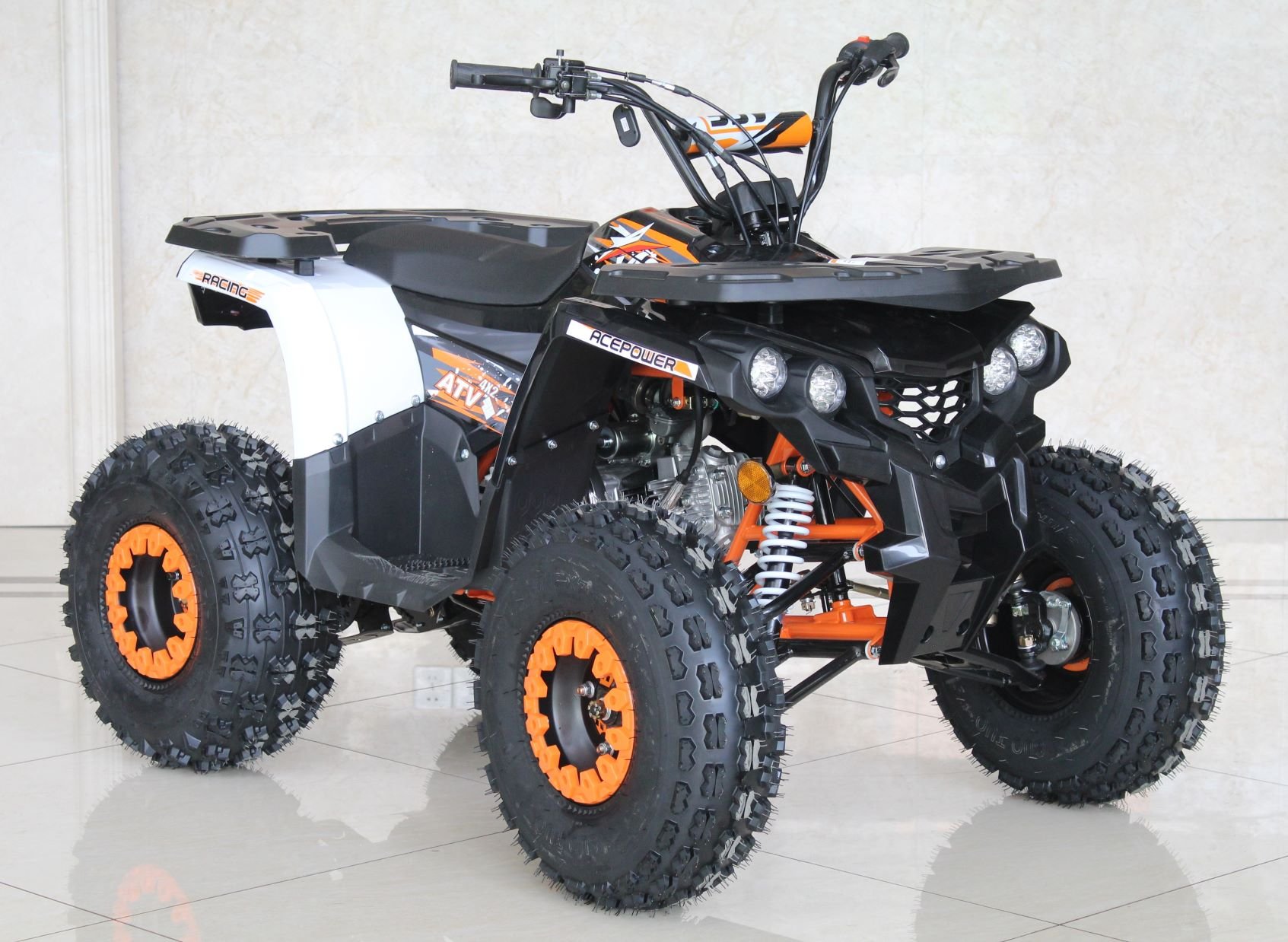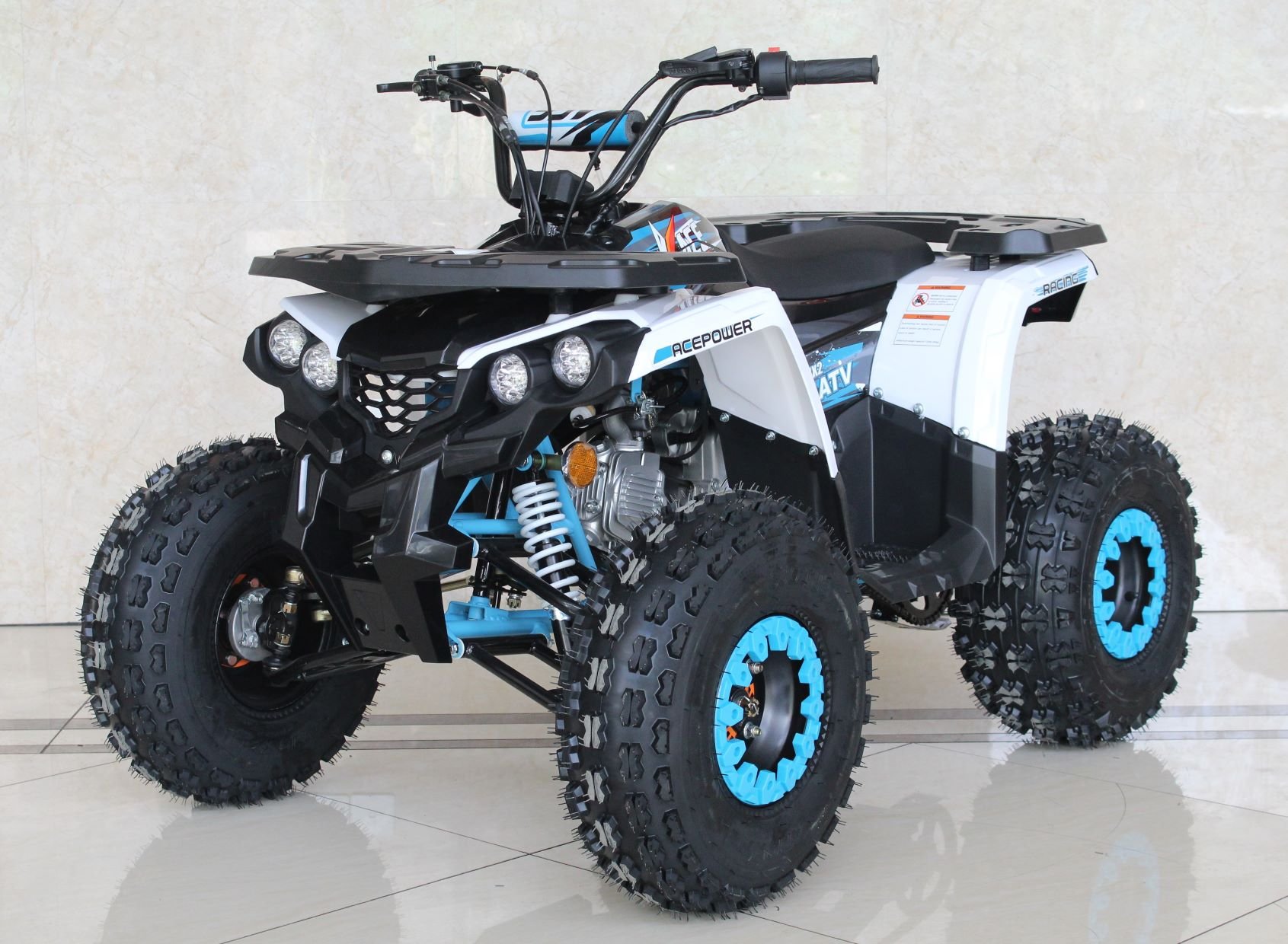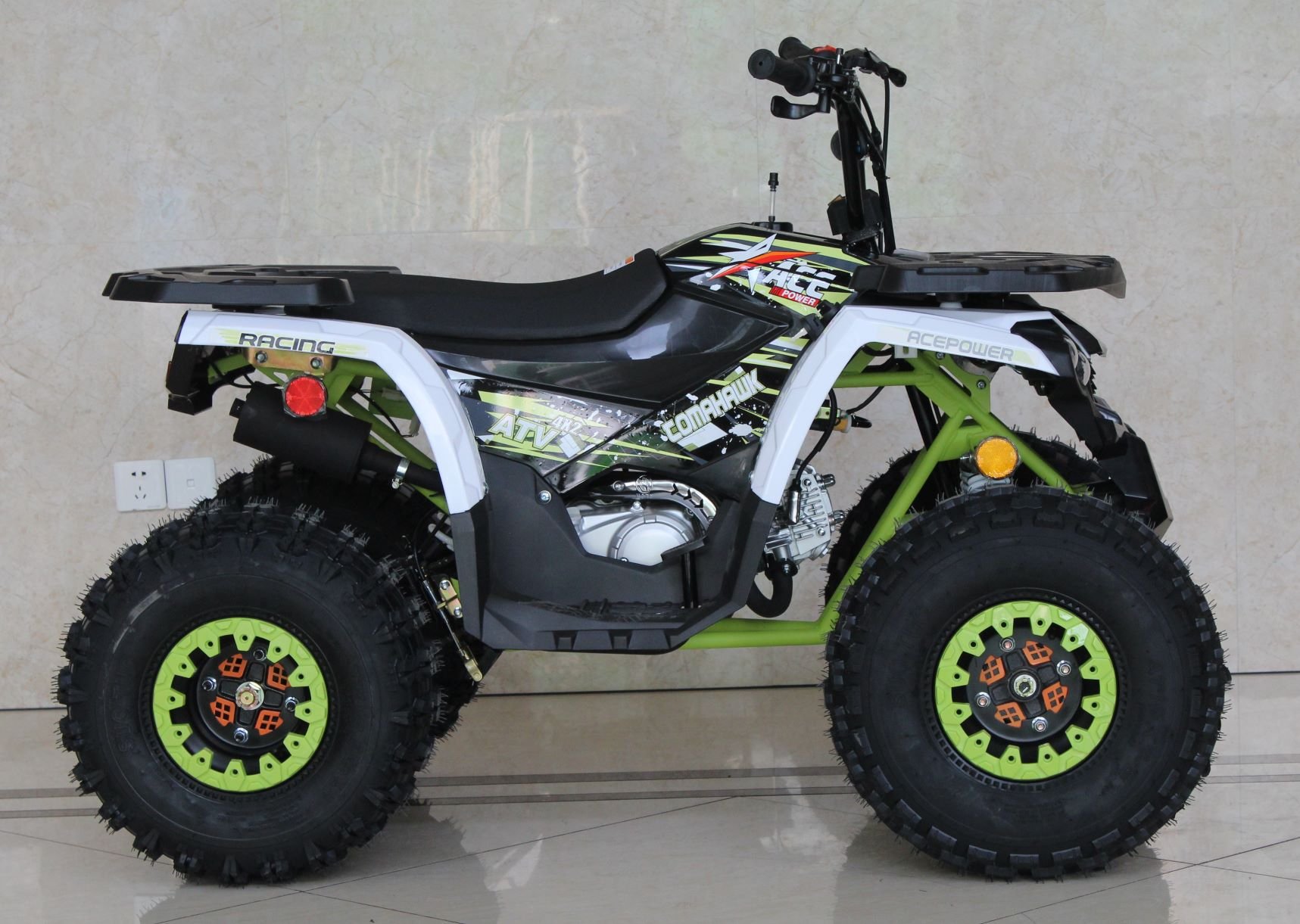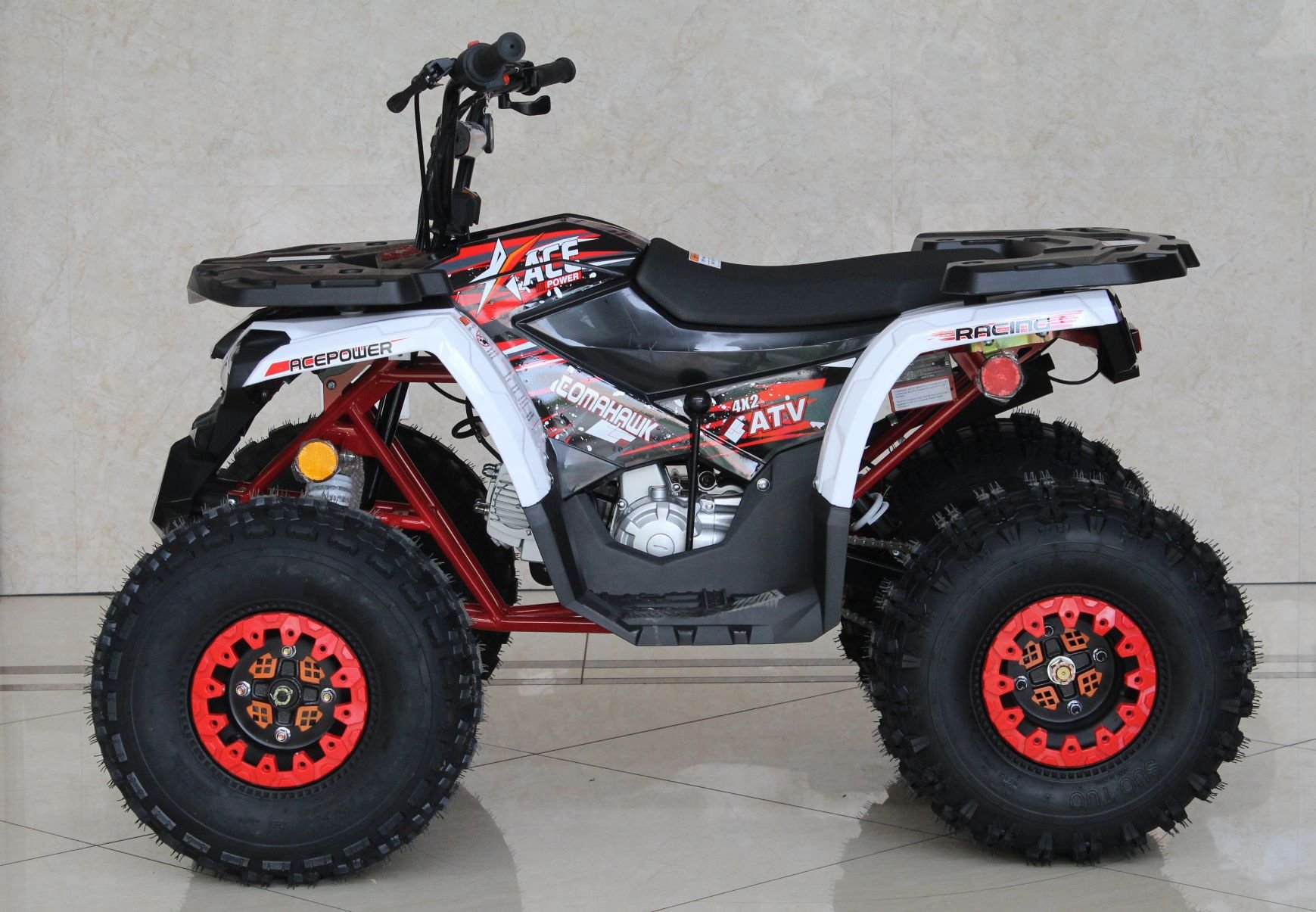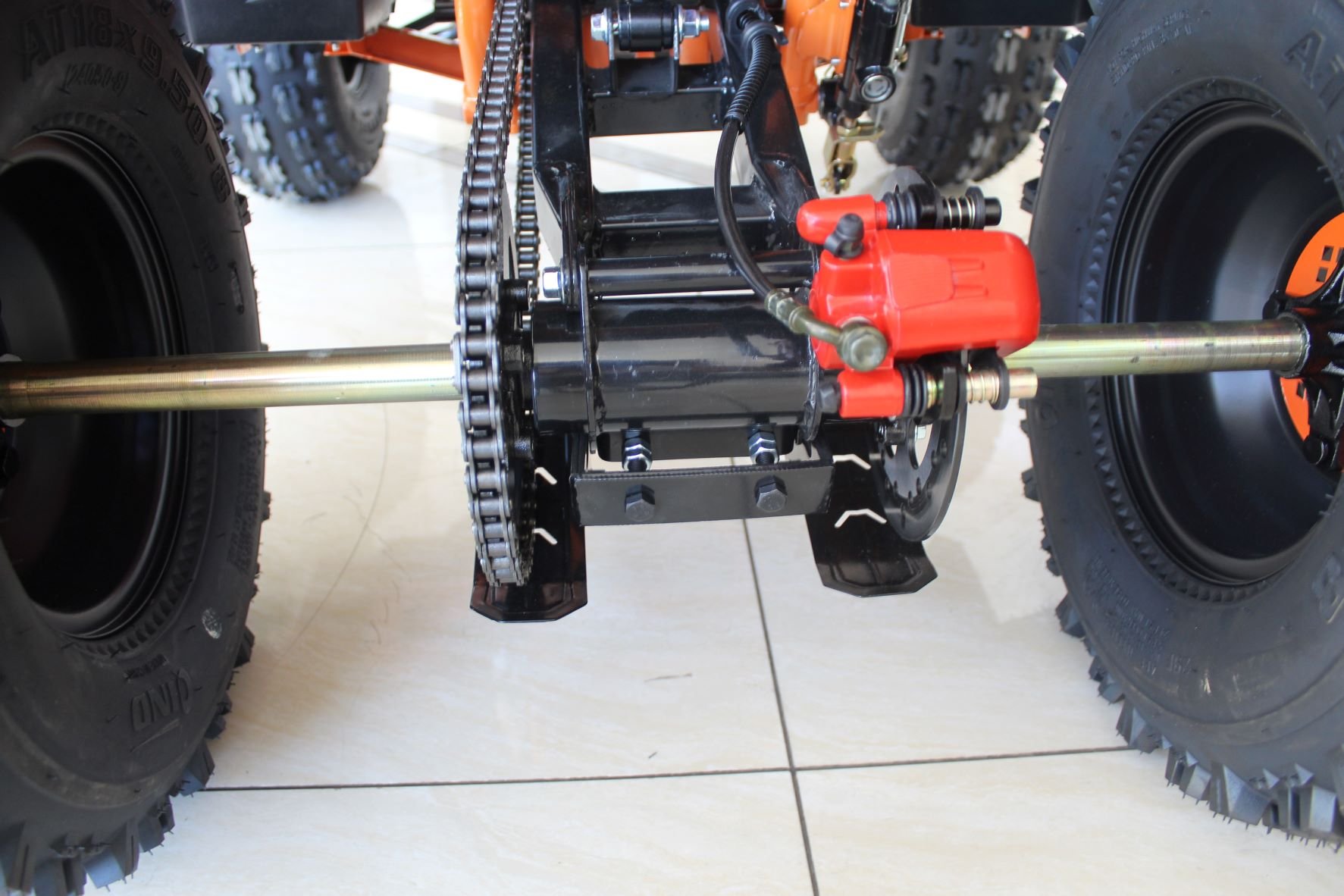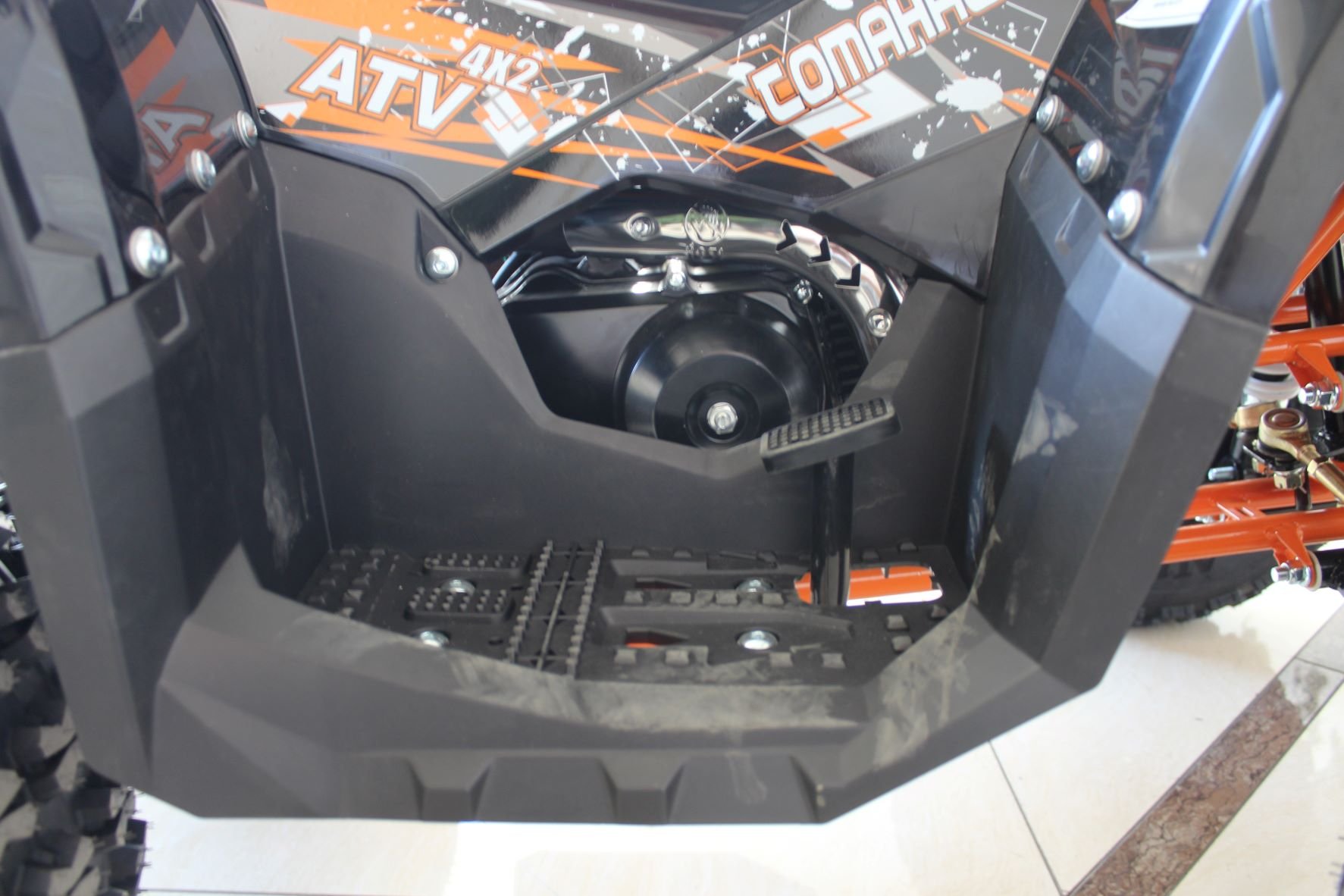 SPECIFICATIONS
Engine type: 125cc, single cylinder, air cooled, 4 Stroke
Start mode: electric start only
Transmission: Fully Automatic w/ Reverse; F-N-R
Battery:12V5AH
Wheelbase: 37.4in
Seat Height: 26.77in
Transmission: Chain
Ground clearance: 5.11in
Fuel tank capacity: 2.3L
Wheel size: Front / Rear: 19 * 7.00 - 8 / 18 * 9.50 - 8
Brake system: (F/R): drum/disc
Max. speed: 31mph
Rated loading: 220
Dry weight: 232lbs
Dimensions (L*W*H): 61.41× 37.79× 38.18in
Carton dimensions (L*W*H): 52.75× 33.07 ×24.01in