DongFang PGO 125GKS Children's Go-Kart Buggy, 4-Stroke 110cc
Guaranteed Lowest Price
Lifetime Free Tech Support — Live Person
Guaranteed Parts Availability
1 Year Warranty
Call 434-532-8147
BDX is the only online seller, in the USA, with full parts and phone technical support for this type of vehicle. Read from others who purchased from our competition --  click here.  Read the full case for buying only from BDX -- click here.
Call and speak to a live person -- no automated phone system.
DESCRIPTION
JOIN OUR DONGFANG FACEBOOK GROUP
Children's buggy
110cc engine
Fully automatic transmission
Speed limiter.  You have the option of dialing the speed down to a crawl for safety and training purposes.
Remote kill switch.  From the comfort of your porch you can kill the engine with the press of a remote button if you see a child headed for danger.
A fully padded roll cage.
30-35mph top speed
6in front and 7in rear rims
14.5in front and 16in rear tires
4.33in ground clearance
.79 gal fuel tank capacity
2 overhead spotlights
BENEFITS
This vehicle can come fully assembled or partially assembled -- see options. Partially assembled is the default.
PLEASE READ: CRITICAL SHIPPING INFORMATION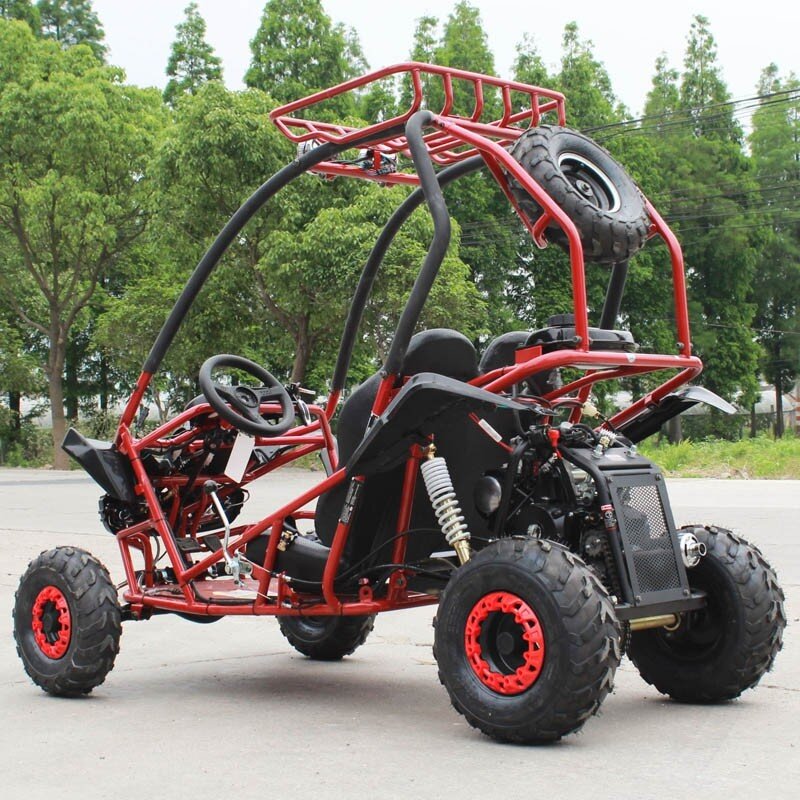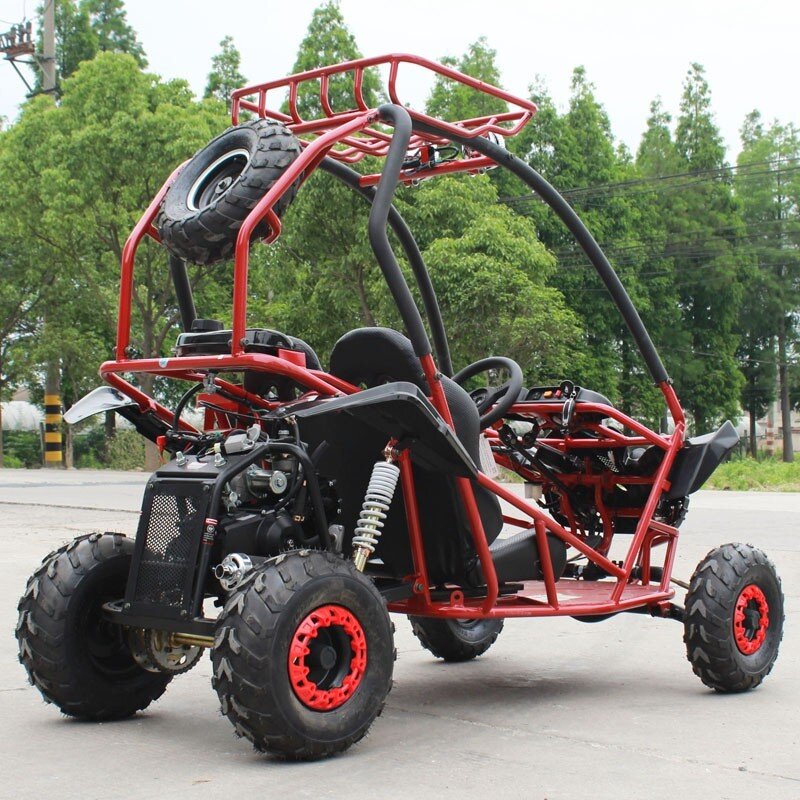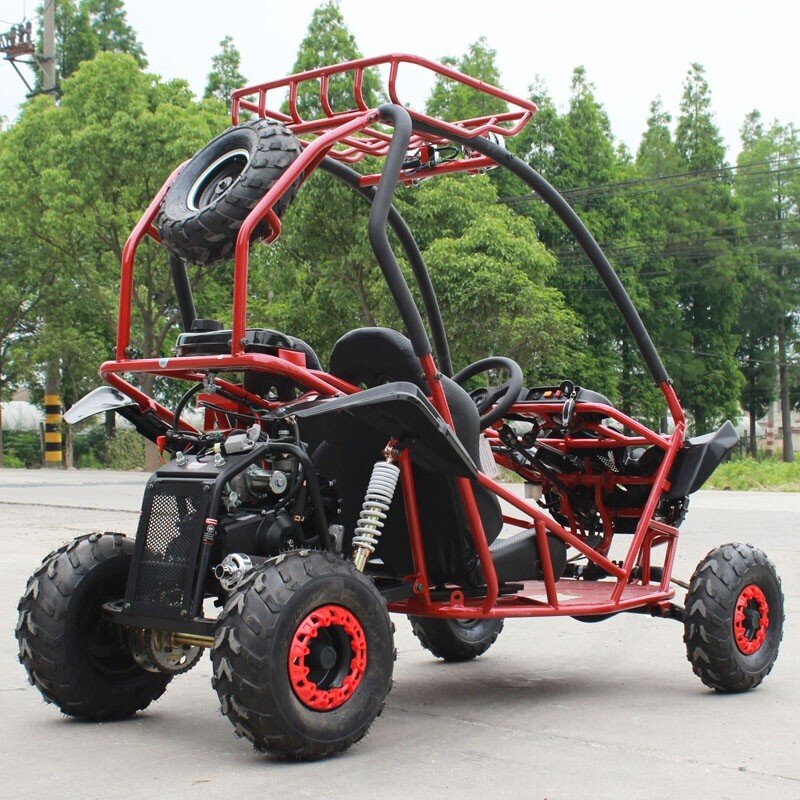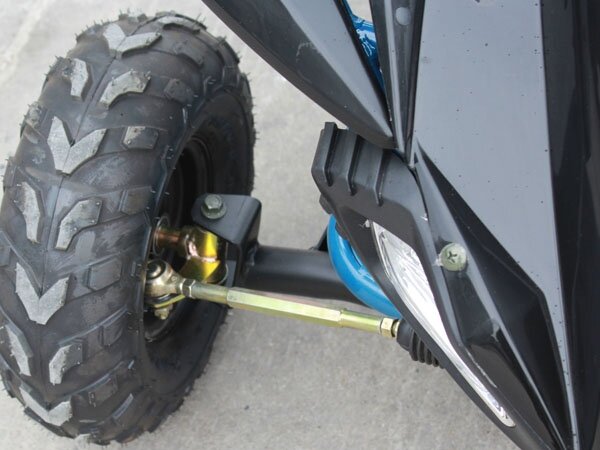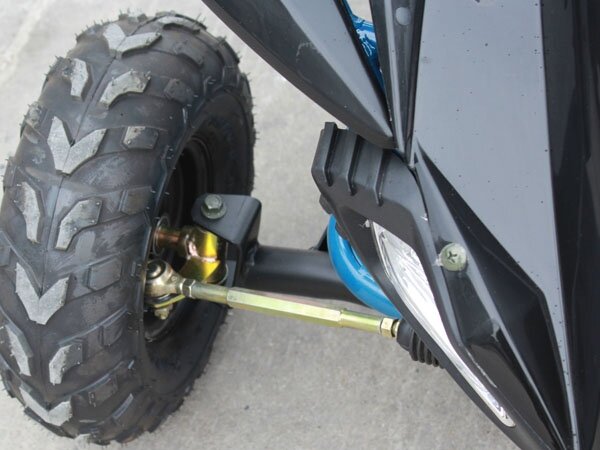 SPECIFICATIONS
Engine: Air cooled, Single cylinder,4 Stroke, Horizontal type
Engine Type (ml): 110cc (with aluminum cylinder)
Starter: Electric
Gear: Drive-Neutral-Reverse
Transmission: Chain Drive
Driving wheel: Rear Wheel
Ignition: CDI
Max Power: 8.5HP/8500±500r/min
Max Torque: 7.8N•m/6500±500r/min
37+Depending on rider's weight and road condition
Climbing Ability: 15°
Cooling System: Air-Cooled
Lighting: Headlight, Spot Light
Fuel Capacity: 0.79 gal
Frame: High Strength Steel
Ground Clearance: 4.33in
Wheelbase (inch): 51.57
Gear Shift Patten: D-N-R
Brakes Front: Disc
Brakes Rear: Disc
Tires Front: 14.5x7-6
Tires Rear: 16x7-7
Front Suspension: Front A-Arm with Adjustable Tie Rod
Rear Suspension: Rear Dual Coilover Suspension
Wheel Size: F6/R7
Weight Capacity: 350lbs
N.W.: 273lbs
G.W.: 328lbs
Overall Length: 69.68in
Overall Width: 40.94in
Overall Height: 44.88in
Seat Height: 14.96in
Top Speed: 30-35mph