Spider 300GK EFI Adult Go-Kart Buggy
Guaranteed Lowest Price
Lifetime Free Tech Support — Live Person
Guaranteed Parts Availability
1 Year Warranty
Call or Text 434-313-3838
BDX is the only online seller, in the USA, with full parts and phone technical support for this type of vehicle. Read from others who purchased from our competition --  click here.  Read the full case for buying only from BDX -- click here.
Call and speak to a live person -- no automated phone system.
DESCRIPTION
Full adult size buggy
276cc engine
Fully automatic CVT transmission with reverse
BENEFITS
This vehicle can come fully assembled or partially assembled -- see options. Partially assembled is the default.
PLEASE READ: CRITICAL SHIPPING INFORMATION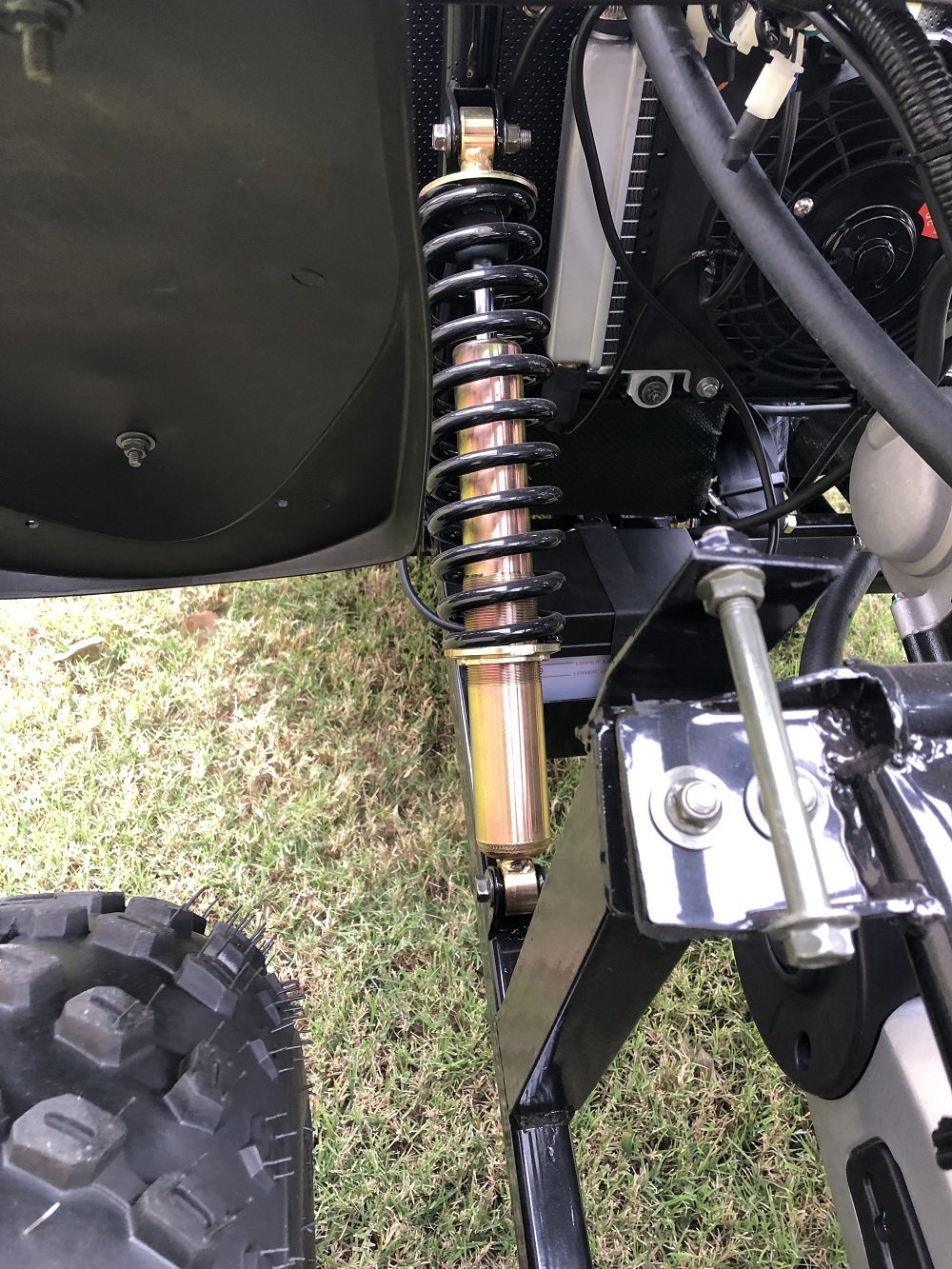 SPECIFICATIONS
Electronic Fuel Injected, Type Water-Cooled, Single Cylinder, 4-Stroke
Displacement 276CC
Max Power 13/6500
Idle Speed 1600+150 RPM
Main Fuel Tank Capacity 25L
Engine Oil 1.6L
Top Speed 39 MPH (stock) 50 to 60 possible with performance parts
Battery Voltage, Capacity 12V 9AH
Front/Rear Brake Type    Hydraulic Disc, Foot Control
Lubricate oil Type  SF10W-40
Lubrication Force & Splash
Cooling  Water Cooled
Ignition  ECU
Starting Electric
Spark Plug DR 8EA
Transmission Chain Drive
Size Front 21*7-10
Size Rear 22*11-10
Overall Length 100.79 (IN)
Overall Width  57.28  (IN)
Overall Height  66.54 (IN)
Wheelbase   80.12  (IN)
Minimum Ground Clearance 5.9 (IN)
Curb Mass 688 (Pds)
The gearbox oil spec is GL-4, type is 85W-140, capacity is 750ml; and put engine oil into the engine too. The engine oil grade is SF, 10W-40, capacity is 1500ml.